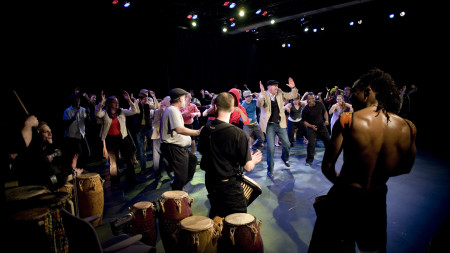 WAKATI
Join us for the last performances of NAfro's 20th Anniversay Year – March 3rd, 4th and 5th, 2023.
"As the world spins faster, it creates unbalanced moments within and without. Moments that can bring pain and wounds. However, we cannot always wait for time to stop the pain or heal the wounds. But, within the spine of the world we need to find strength to keep our balance and move on, because time cannot heal all wounds."  -CN-
WAKATI it is a collaborative work featuring two new works created by Egyptian choreographer Mohamed El Sayed and NAfro's Casimiro Nhussi.