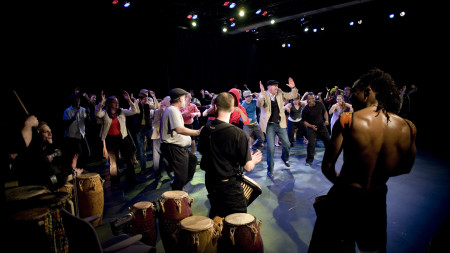 Moving Inspirations dance Festival
Join us for our largest event celebrating NAfro's 20th Anniversay – November 1 to 5, 2022.
The Moving Inspirations Dance Festival and Symposium will be back November 1 to 5 – our 4th Edition of the festival.  This event will present dance works mainly of the African Diaspora and culturally diverse dance groups from across Canada & internationally as well as contemporary dance companies in Winnipeg. This multi-cultural Dance Festival will provide an opportunity to share, network, promote African, culturally diverse and contemporary dance art forms in Winnipeg. It will feature three gala presentation, master dance classes, dance classes for the public and an outreach component.