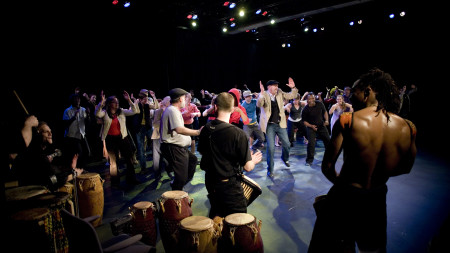 Return of the Dead
New dance works by NAfro's own Casimiro Nhussi.
Return of the Dead is a ground breaking dance work that opens new choreographic frontiers for NAfro Dance artists and audience. Here the choreographer asks the question "Are the spirits and souls of the dead returning to help us fix the damage or they are returning to dance one more time?"
Nov. 2nd, 3rd, & 4th, 2018 at the Gas Station Art Centre.